Welcome-Paul Lewis Therapeutic Massage Clinic & Education
Welcome to the site.  I am a Registered Massage Therapist and Reflexologist. Flexible hours and I do make house calls.  Send me an email if you have questions and yes, we do accept credit cards.    Email Us (You will go to the contact page)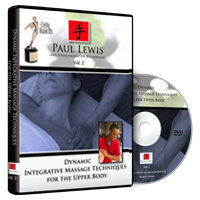 Dynamic Integrative Massage Techniques for the Upper Body
This thorough and comprehensive demonstration features techniques to augment the massage therapist's preferred treatment methods, while also...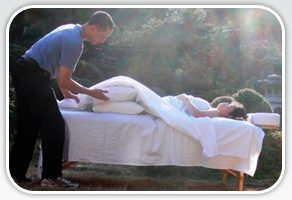 Therapeutic Massage with Paul Lewis RMT
Jump to: What to expect on your first visit What to expect on your first post surgical mastectomy / implant visit What is Therapeutic Massage?...
Dealing with a Cancer Diagnosis
The challenge of pain and making decisions under duress he cancer patient has many time-sensitive decisions to make. This article's objective is to...
Consent to Treat
When someone thinks of going for a massage therapy treatment, do they, consciously or unconsciously, consider whether the therapist will be a male or...
News/Upcoming Events
Saturday, February 12, 2011

Dr. Marv Cuttler, interviews Paul Lewis from Toronto, Canada after watching Paul's two DVDs.
See more Videos August 15, 2010

Erica's wish Race/Family Run
See more Events August 17, 2010

Advanced treatment techniques for the Back, Gluteals and lower extremeties
See more Workshops
What people are saying...
Jenny Postles
Date: Oct 19, 2011

I'm a SC student, I just wanted to say, you did an awesome job on your "Dynamic Integrative Massage Techniques" video. I'm a visual learner, and honestly, I think I have taken out every single video from the SC library, but from all the videos, this one has helped me the mo...